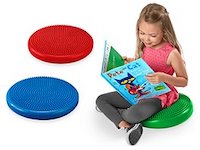 Wobble Cushion
$19.99; LakeshoreLearning.com
Just place this handy cushion on the floor or on a chair—for flexible seating anywhere. This super-durable vinyl cushion is specially designed to let children wiggle and wobble while they sit…helping kids focus as they move. It features large nubs on one side and small nubs on the other—children simply select the sensory surface they prefer.
Sensory-Friendly Mask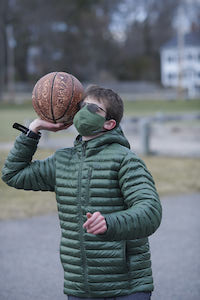 $14-$16; Rafinova.com
Easterseals SoCal, a leading provider of disabilities services, has teamed with socially conscious lifestyle brandRafi Nova, to develop a sensory-friendly mask to benefit children and adults with Autism and other disabilities or anyone who finds wearing a conventional mask uncomfortable. They developed a maximally beneficial mask—soft, structured, safe, secure—that provides both comfort and function. Available in light blue, light pink, hunter green, black and "Over the Moon" (kids sizes only). A portion of each purchase will be donated to Easterseals SoCal.
The Cozee Battery Powered Heated Blanket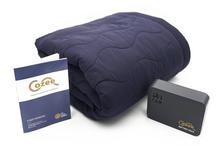 $249.99; TheCozee.com
Created for their daughter, Brianna, who was born with Cerebral Palsy, it's the first, best and only product of its kind. As is true with most people who are wheelchair bound, poor circulation caused Brianna to get cold very easily which created limitations to the many adventures she could have with her family and friends, so they invented the first battery powered heating blanket. It's high quality, plush, durable, large, comfortable, weather-resistant and it works really well. It's a game changer at outdoor events like picnics, boating, sports events, beaching etc. "This blanket is amazing. It heats up quickly and is the perfect size for use on the go. The battery lasts a long time and charges quickly," says Sarah.
Communication Window Mask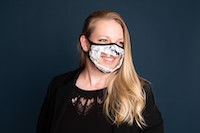 $15.99-$19.99;
https://adcohearing.com/collections/adco-
brand-masks
Addresses the growing need for accessibility due to the requirements for face masks. For those with hearing loss who rely on the ability to lip read, face masks present a real barrier to effective communication. These masks work to address this issue while ensuring that all safety standards are met regarding mask protocols. Made with 100% Kona cotton fabric (window is made with a clear vinyl material) with elastic earloops for comfort and ease-of-use. A portion of each purchase is used to help provide free masks to nonprofit organizations across the country.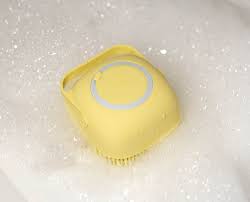 The Scrub-a-dubdub Shower Brush & Soap Dispenser
$12.99; EvolvedParentCo.com
A bath brush and soap dispenser in one. Fill the Scrub-a-dubdub with any liquid soap and squeeze your way to a squeaky-clean child. Ditch those wet washcloths and fumbling with a slippery soap bottle for this simple one-step brush.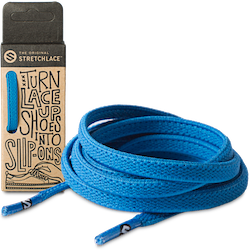 Original Stretchlaces
$9.99; TheOriginalStretchLace.com
Bounce, stretch, jump, run…these laces are designed to support any and all movement no matter the activity. The only elastic stretch shoelace that looks like classic lace ups and works on all types of shoes and boots. Make every lace up a slip on, giving you the ultimate freedom and support you need to take on the day. "Great for independence and overall ease of putting on shoes," says Kendra.
ANSHI's Products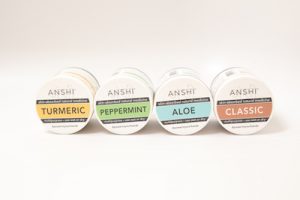 $24.99-$44.99; anshiheals.com
ANSHI's products are all-natural and each variety is six ingredients or less.  It is meant to treat symptoms quickly to offer relief via the skin and touch instead of the gut. This is especially nice because touch develops a deeper connection especially for nonverbal or people with gut issues.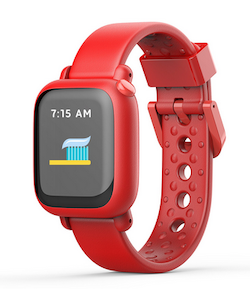 The Octopus Watch
$79.99; heyjoy.io
An icon-based watch that empowers kids by teaching good habits and the concept of time. This timepiece vibrates and the screen lights up to remind kids to do preprogrammed activities, like brush their teeth, or notify them of upcoming events. The Companion is a night light, wake up light and a charging station. "It really helps my child with independence and self-help skills," says Kristie.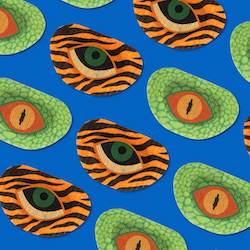 See Worthy Patches
$26.99/box of 50; SeeWorthyPatches.com
Designed to be more comfortable and to look better. The unique shape is designed to fit infant to adult faces perfectly. These patches feature a proprietary channeled adhesive layout, allowing for increased breathability and easy removal at the end of the day.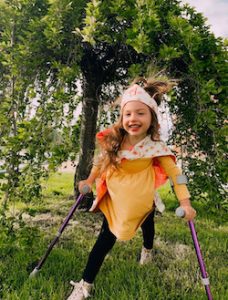 HERO Blanket
$65; Orangelining.com
The HERO Blanket is not only a cozy, cuddly blanket but it transforms into a magical superhero cape. Paired with a matching crown and gifted with a Positively Heroic Superpower, the HERO Blanket will inspire confidence, joy and play for years to come. A portion of proceeds from each purchase supports HERO Blanket and monetary donations to charities that bring comfort, joy and hope to little heroes facing big fights.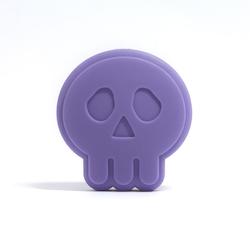 Hoodie Chew Chew
$15; HoodieChewChew.com
Perfect for any kid who needs to chew. It grounds them and helps them feel comfortable and safe. It's especially important for kids who are on the autism spectrum or have other sensory processing issues. When kids chew, stimulus input is provided to the jaw that is very comforting and organizing for their brains. The stimulus is called proprioceptive input. Basically, our bodies need to move, and our brain feels good when they do.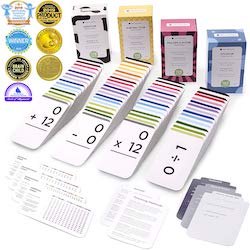 Think Tank Scholar Cards
$62.99; ThinkTankScholar.com
681 math flashcards for kindergarten, first, second, third, fourth, fifth, and sixth grade students learning all addition, multiplication, division facts 0-12 and all subtraction facts 0-17 plus 16 bonus facts. Graphic illustration on back of card helps child clearly understand math concepts; also includes color coded addends, minuends, multiplicands and divisors for targeted practice. "I love that they are separated into Mastered, Sort of Know, Don't Know. Good size, sturdy flashcards in large clear bold font."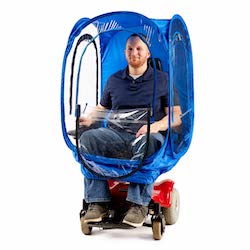 Under the Weather Pod
$89.99; UnderTheWeatherPods.com
An ingenious solution for anyone who has to sit outdoors in unexpected weather. It sits snuggly on any wheelchair and is ideal for anyone who needs more coverage and protection than umbrellas offer. The smaller size is designed to fit only over the upper torso, cocooning the upper body in comfort. The elasticized ribbing at the bottom helps keep your body heat in and, best of all, it is super easy to pop up, put on and fold down.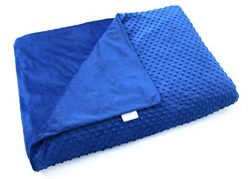 15 lb Weighted Blanket
$139.99; Huggaroo.com
Ultra plush, durable, and luxurious, it is a joy to snuggle with to relax or sleep. Features an incredibly soft, removable, and machine duvet cover, which is secured to the inner weighted quilt with 14 sturdy double ties and loops, preventing any shifting or settling. The steady pressure is proven to lower stress hormones and bring a sense of calm and relaxation for restful sleep. Huggaroo soothes 'growing pains' and can be helpful for children with night terrors, anxiety, ADD/ADHD, autism and sensory processing disorder. Perfect for older children, teenagers, and adults weighing more than 70 lbs.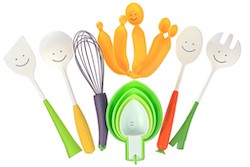 Q.D. Foodie Kitchen Tools
$8.99-$49.99; QDFoodie.com
Promotes inclusion and joy in the kitchen. Q.D. Foodie tools are designed to allow everyone to work together, become more adventurous with food, make healthier choices, gain cooking and social skills and develop more independence. With sensory friendly handles, along with braille and vibrant colors that engage picky and non-picky eaters alike, Q.D. Foodie Kitchen Tools are making food so much fun.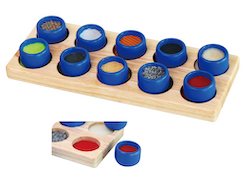 Edushape Remember It! Texture Memory Game
$19.99; EduShape.com
Identifying and remembering textures is an important part of sensory learning. Children touch and name the colors and textures of the disks and then find the matching ones on the board. Learning textures also helps with language skills.
KINNEBAR 200
$149.99; Kinnebar.com
KINNEBAR is a portable and adjustable foot swing that fits under a child's workstation. It allows children to move in their seat and improves in seat behavior as well as improve time on task. It is wonderful for all children, especially children with ADHD, Autism, SPD and Asperger's.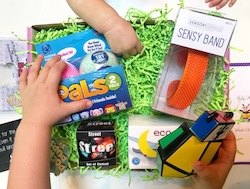 Sensory TheraPLAY Subscription Box
$39.95/month; SensoryTheraPlayBox.com
The Sensory TheraPLAY Box is a subscription box for children with autism/special needs, curated by a licensed pediatric occupational therapist. Receive a monthly surprise assortment of sensory toys and tools to engage your child in fun therapeutic play while fulfilling those sensory needs.
STAYnEAT
$14.99-$19.99; Stayneatplate.com
Designed to promote self-feeding and less cleaning, it benefits toddlers to adults; including picky eaters, individuals with Alzheimer's, Parkinson's, MS, tremors, strokes, limited eyesight, reduced motor skills, and many more.
 Two-in-one design with and without a three section divider. It goes from partitioned to non-partitioned with just a flip. The non-skid rim reduces the plate from sliding. "These are great! My daughter is super strong and throws everything. She couldn't budge these," says Felicia. "We use them at every meal."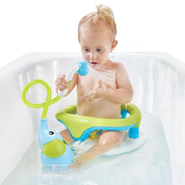 Yookidoo Elephant Baby Shower
$24.99; Amazon.com
Battery-operated, compact, and portable shower designed for ease of use by parents and gentle comfort for children. "Very helpful for kids that need more work on sitting up," says Rebeca. "Helps make bathtime more relaxing."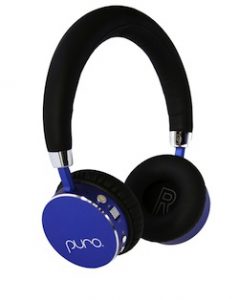 PuroSound BT2200 Volume Limiting Kids Bluetooth Headphones
$109.99; PuroSound.com
When your child puts the headphones on, they will enjoy clear vocals at a low volume of 85 dB* and under even during air travel as engine roar eliminates. Each pair features an adjustable headband and cushioned ear pads plus durable materials to withstand rough play for children. "Great sound!" says Emily.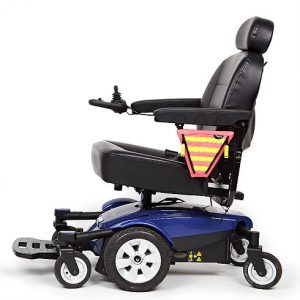 Blue + Yellow StripedPie Motorized Wheelchair Bag by PunkinFutz
$42.50; PattiAndRicky.com
Style your ride! This PunkinPie bag is designed especially for motorized wheelchairs, but will also work on walkers, scooters, strollers, bicycles, carts. PunkinPies carry inhalers, wallets, ID cards, catheters, EpiPens – anything you need to keep close at hand. "It is versatile depending on your attachment needs. It has zippers and can be attached to a wheel," says Naomi. "It helps with carrying things when you do not have available hands pushing the wheelchair."